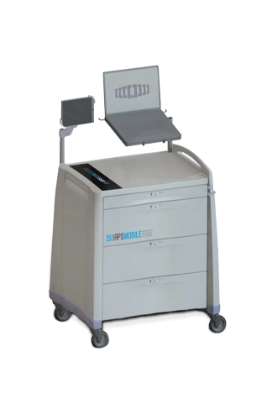 CARRYING YOUR CARE INTO THE FUTURE
The APS Mobile is a top-of-the line medication cart that enables nurses to distribute medications quickly, easily and efficiently.
The unit has special bins that support the APS 250 medical totes, easily accessible trays and top secure narcotics bins.
Most importantly the APS Mobile is fully synchronized with the APS Ecosystem through a mobile device attached to the system.
Using the mobile device, nurses can easily schedule medication packaging on the APS 250 and APS MINI.
They can also access medication run reports, review inventory levels and analytic reports.