Hand-in-hand with the APS devices, Advanced Pharmacy Solutions provides a broad range of support services to guarantee you get the most out of the APS Ecosystem.
A dedicated APS Concierge will guide you and your team every step of the way and provide expert advice regarding clinical alternatives, operational/financial streamlining recommendations and much more.
Furthermore, the devices are remotely monitored 24/7 and service support is provided around the clock to verify the system performs flawlessly.
A key benefit of the APS Ecosystem is the advanced analytics it generates.
The analytics provide you with real-time insight into your care facility and helps you make more educated management decisions.
With the APS Ecosystem, you can benefit from a next-generation solution that helps you ensure that your resources are optimally channeled and that your facility provides the best possible care for your residents.
APS customers are assigned a dedicated APS Concierge to be their one stop point of contact from initial onboarding to ongoing customer care to ensure they achieve all of the benefits of APS for their organization. Your APS Concierge Manager will coordinate the following services for your organization:
A dedicated team to transition your facility to the APS Ecosystem.
Clinical specialists assigned to you for go-live and on-going support.
24 hour live support, providing quick and simple solutions to all of your needs.
Includes real-time video monitoring of your APS EcoSystem and necessary equipment maintenance to keep your APS EcoSystem performing perfectly.
25 DATA ANALYTICS TO MANAGE YOUR BUSINESS IN REAL-TIME
The APS Ecosystem includes the latest data-management technology used to generate real-time customized and standards analytical reports that help you maximize savings and improve care. The analytics provide you with deep insights into all facets of your organization- from medication utilization to regulatory compliance. Primarily, the analytics track medication utilization by drug type, patient and facility, and enable you to predict utilization trends, physician prescribing patterns and formulary compliance. They also help you cut costs by streamlining accounting and improving your financial management and bottom-line performance. Our team of experts will work with you to design analytical reports customized to the needs of your care facility, taking into account specific needs, including your operating and regulatory environment. Using the analytics you are better able to make decisions in real-time and improve the level of care in your facility.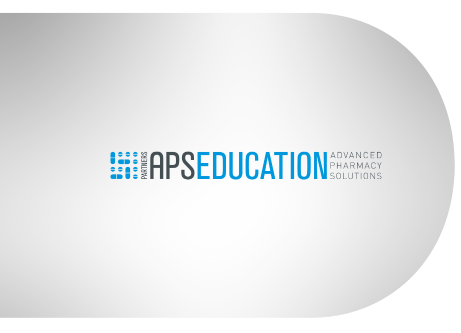 Your success is our success with APS! We provide comprehensive training for your staff to ensure an easy start up. Education can be customized with on-site education, webinar and self-directed to minimize time away from your residents. Call us to learn more at (866) 463-6277